Like this article? Spread the word
Why are Reviews Essential for Your Ecommerce Store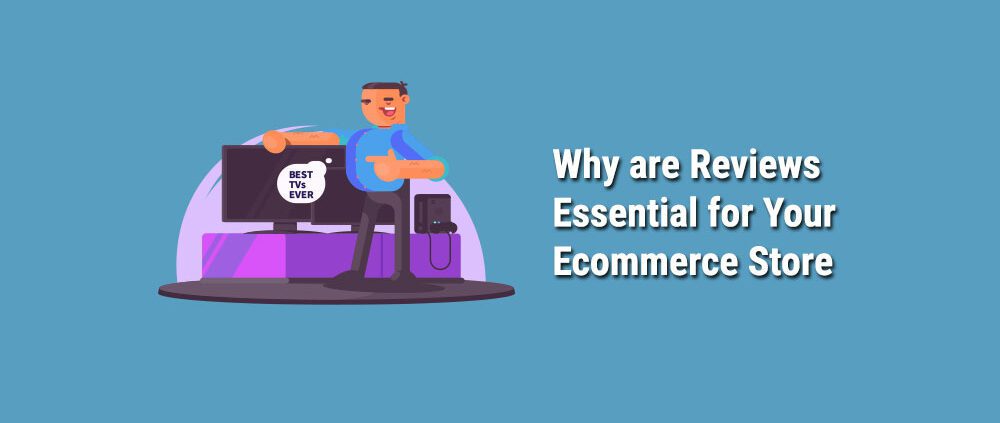 Why are Reviews Essential for Your Ecommerce Store? Today, a customer may not drive several miles to check out a product glossily displayed in a brick-and-mortar store.
Instead, they check out the product details on your website, social media pages, and review sites like
Yelp
Angie's List
Google Reviews
Facebook
OpenTable, etc.
According to a survey commissioned by Trustpilot—involving over 6,000 respondents on either side of the Atlantic, —89% of consumers worldwide read online reviews before buying a product.
And when customers were asked three things that influence most of their buying decisions, almost half (49%) cited online customer reviews.
Reviews are even more crucial for online stores hosted on platforms like Shopify and WooCommerce.
A WooCommerce store has an average conversion rate of 2.86%. With more positive online reviews, this conversion rate is likely to be higher. An increase in conversion rate by as little as 1% could mean thousands of dollars more.
With this knowledge, you'll want to improve your customer experience so you can have a better online impression.
In this article, we'll look at six reasons customer reviews are essential to your eCommerce store.
Why are Reviews Essential for Your Ecommerce Store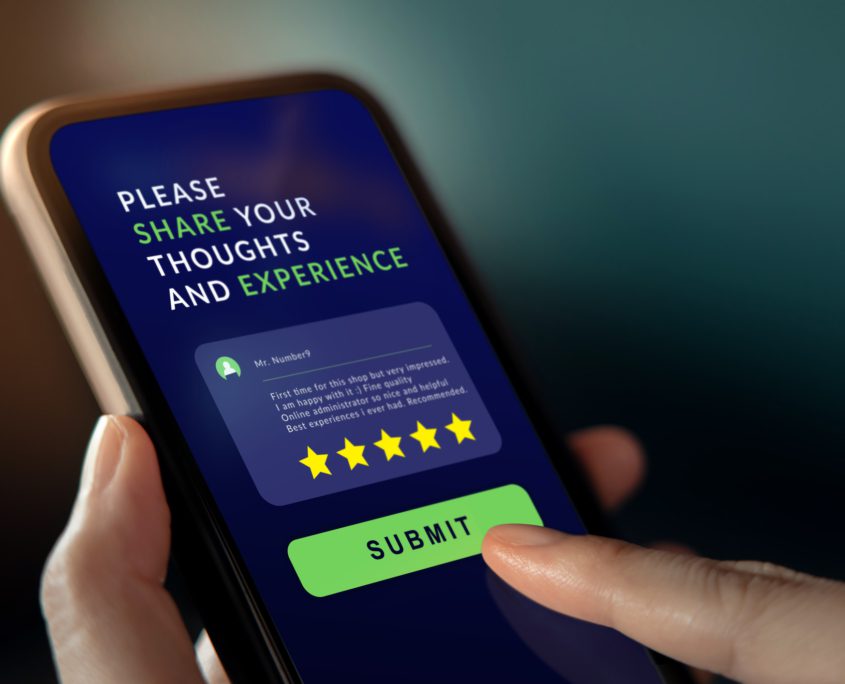 #1. Customer Reviews Can Help eCommerce Stores Earn More Revenue
A bad customer review can be very costly to your eCommerce store—even more than a good review can be beneficial.
A Coca-Cola survey found that customers who had a negative experience with a product told 9 to 10 others about their negative experience. On the flip side, customers who had a positive experience told only five other people.
Granted, it's a 1980 survey, but it sheds light on the psychology of a customer.
Human beings are hypersensitive about risks, and, like dogs—they move in packs. Of course, there are exemptions. But those are rare and far between.
In most cases, if someone signals that something is wrong, we run away instinctively— and scream so others can take notice.
Therefore, if you want to increase your business revenue, you should work on getting positive reviews. A study published by Harvard Business School disclosed that a one-star increase in rating—can see your revenue increase by 9%.
The following are some companies that have seen a significant increase in their revenues due to deliberately implementing an outstanding customer review strategy.
Mad4Tools
Seriously Silly Socks
Energybulbs.co.uk; and
Wrapping up
Cropped From: https://www.energybulbs.co.uk/
For instance, if you visit energybulb.co.uk, you immediately notice a conspicuous display of Trustpilot's 5-star rating.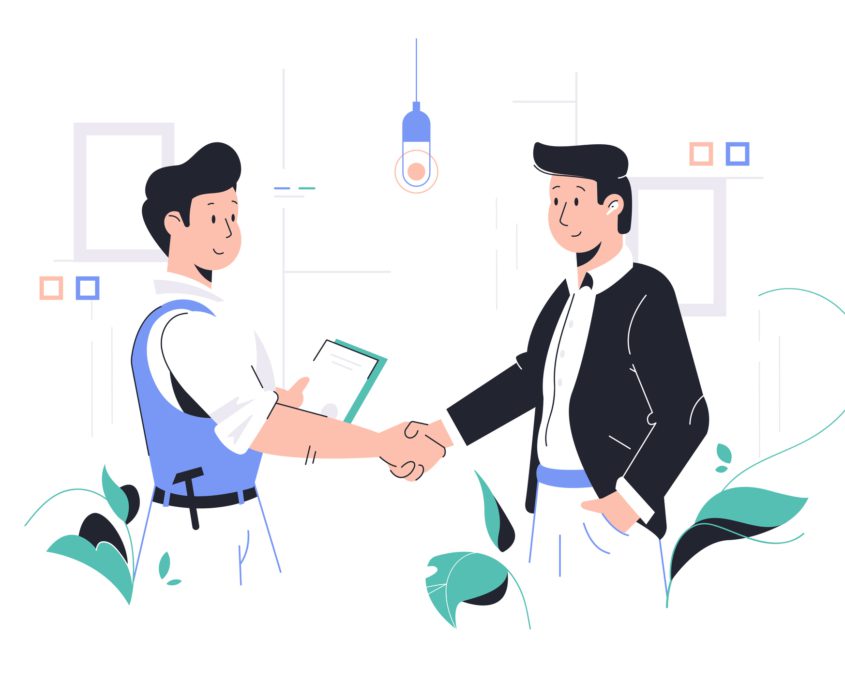 #2. Positive Customer Reviews Can Help Your Business Look More Trustworthy
Trust issues continue to dog eCommerce stores. This is not entirely unexpected. Doing business with a company you can't locate can easily make you skeptical.
A survey by TrustedSite revealed that the following are the top-5 concerns of online customers:
Security of credit card information
Business legitimacy
Satisfactory return policy
Order fulfillment; and
Identity theft.
You'd therefore want to know how to reassure your potential customers and successfully bridge the trust deficit.
Reviews significantly help customers trust a brand—and are second only to price as a trust builder.
Make no mistake: trust drives loyalty. 82% of American consumers will continue buying a product from a brand they trust even if other newer brands should surface—and trend.
Therefore, if you want to build trust, you should pay attention to the quality and quantity of your reviews.
While at it, you may also want to know some tips that could make your brand look more trustworthy.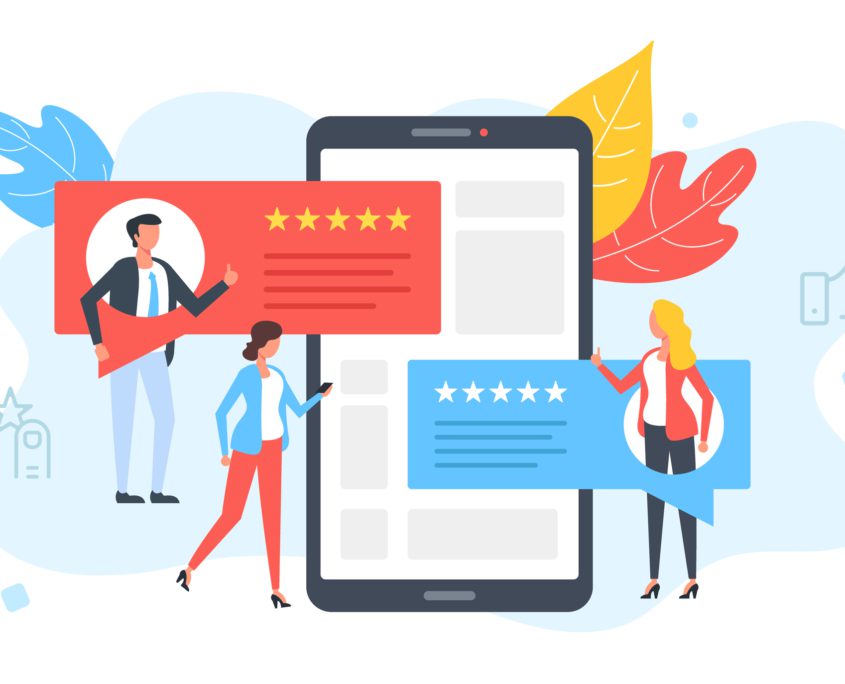 #3. Positive Customer Reviews Can Make You More Visible
What do you do when you want to buy a product?
You'll most likely visit sites like Google, Facebook, and other platforms to check out the websites that offer the products.
Chances are, you'll visit the web page that will appear on the first page of Google rankings.
Statistics show that a site on the first spot of organic results has a 1,000% likelihood of being clicked than a site on the 10th spot, even though both are on the first page.
That's the reason businesses try to optimize their content for search engines.
Do Customer Reviews Affect SEO?
Although customer reviews do not have a direct effect on SEO, they boost social SEO due to such activities as:
Shares
Likes
Comments
Website traffic
Subsequently, Google notices that your website is active and engaged factors—that count in page ranking.
Also, some of those who leave comments on your website are likely to use your keywords. Google views these extra keywords as part of your content, making your content score high on SEO.
#4. Positive Customer Reviews Can Enhance User Experience
Customer feedback is a core element of user experience. It puts the customer, their opinions and views, at the heart of business strategy.
According to a study published by business consultancy firm Deloitte and Touche, client-centric firms are 60% more profitable than companies that don't put the customer at the center of strategy and focus.
And in the eCommerce business environment—where companies must seek to be digitally native—customer feedback is even more crucial.
A survey by digital marketing research firm Econsultancy ranked customer feedback as essential in establishing a digitally native culture—crucial for eCommerce companies.
If you're looking for an example of a customer-centric company, think of Starbucks. Starbucks serves millions of customers per week, yet the company's Barista will greet every customer, ask the customer's name, and put the customer's name on her order.
Now that's personalization—and that's customer-centricity.
The goal of customer reviews and customer-centricity is to know your customer, their experience with your product or service, and ways you—as a business— can help overcome their pain points.
In an eCommerce store, comments and customer reviews provide a goldmine of data that can help you better the user experience.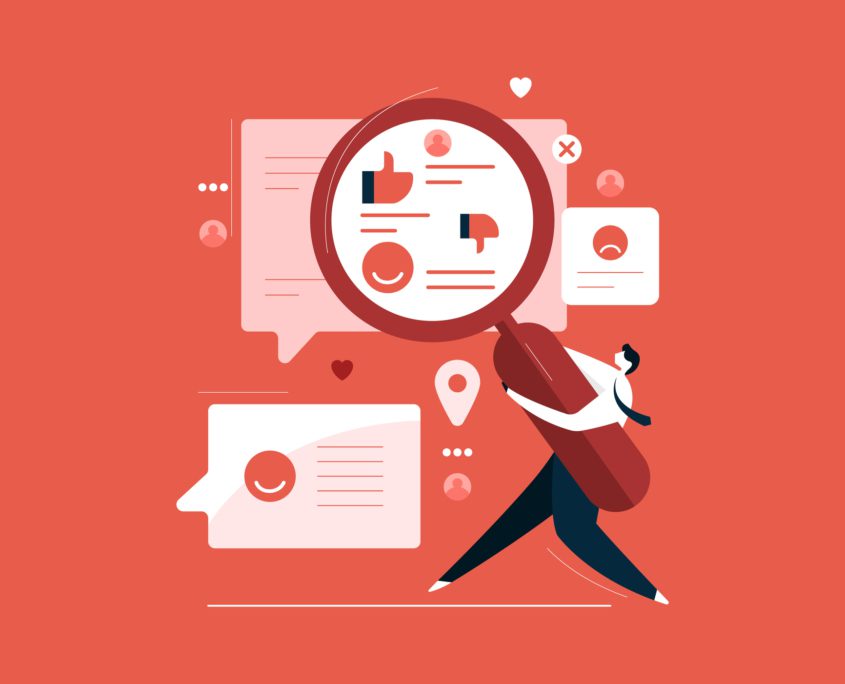 #5. Customer Reviews Provide a Communication Channel to Consumers
The truth is, consumers would like to feel their opinions count. That they're being listened to and that getting a response.
While you can provide a dedicated line for customers to share their views and complaints, synchronous communication has its limits. You can only deal with one person at a time.
However, reviews are timeless. If you don't get time to respond today, you can still respond the following day. Just don't let your response drag and delay.
Reviews give you the chance to say "thank you" to your customers—in instances of positive reviews. They also accord you the opportunity to apologize for a bad experience or mitigate the problem by offering a replacement.
Whether the review is positive or negative, you should respond.
That's what medical company MedQuest did—a strategy that saw their review volume on Facebook rise by 163%.
Customer reviews—and the associated customer communication channel—may also extend to non-product-related matters, even extending to the functionality of your website.
For instance, a review may help draw your attention to potential website security issues and help you address such issues promptly.
#6. Customer Reviews Provide an Opportunity to Help You Define Your Brand Personality and Voice
Customer feedback can provide a chance to display and showcase your brand identity.
For instance, if you want to be seen as a caring, responsive company, you'd want to respond promptly to reviews and show that you care.
Brand image and perception matter. Even if one of your company's values is empathy, it'll count for nothing if not seen in how you address customer issues—that form part of customer reviews.
This will go to the core of what the organization is, including aspects of organizational culture.
So, this is an excellent platform to define your voice, shape your brand, and influence your culture.
Reviews are Crucial For Your WooCommerce Online Store
As seen, customer reviews are essential for your online store. They can improve brand loyalty and offer you a communication channel with your customers, improving customer experience and conversions when handled well.
When mishandled, reviews can make prospects lose trust in your brand, thus significantly reducing your conversions.
At Bright Plugins and Bright Vessel, our clients trust us to handle their WooCommerce development from inception to sales and everything in between.
We utilize review to demonstrate our credibility and establish our good reputation, So if customer reviews mean something—then we are good at what we do.
If you need to design your website, develop WooCommerce for your WordPress site, or even learn how to handle online reviews, Contact us today, and we'll go through it together.
Pre-Orders

for

Woocommerce
4 Models
Get Presales
in a Comprehensive way
In today's fast-paced digital era, the internet connects people from all corners of the globe. With the world becoming more interconnected, businesses must recognize the importance of catering to diverse…