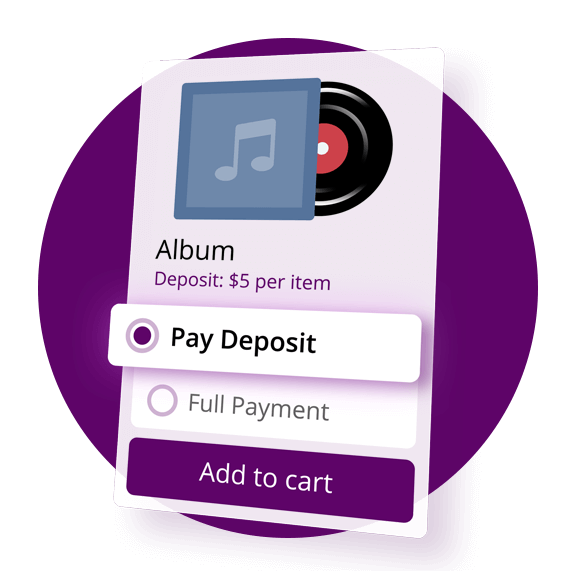 WooCommerce Deposits Plugin
Our WooCommerce Deposits Plugin will allow customers to pay deposits in your WooCommerce store. You can set a certain amount or percentage for the deposit, which the user will see this feature on the product page and checkout page.
The best part of this partial payments tool is that it will only pay the deposit at checkout, calculate the remaining cost, and schedule a payment for the remaining amount. You can also set an email notification to notify the customer when the next payment is due.
Do You Have a WooCommerce store?
Whether you are a one-person operation or part of a more significant business, your success depends on getting customers to buy from you. If so, you may explore various methods to support your conversions and sales.
This method allows customers to make payments on purchases over time, often with no additional interest or fees.
It provides convenience for customers who don't have enough funds at once and encourages them to purchase more due to the low risk involved in buying products in installments.
Furthermore, it eliminates any uncertainty about whether customers can afford their purchase when the time comes and thus increases customer loyalty toward your store. Partial payment plans allow for greater flexibility since customers can choose the payment frequency and amount that best suits their budget and needs.
What is the Benefits of Using a Deposit Plugin?
Creating an easy and secure deposit payment process for customers should be one of the top priorities for any e-commerce business. Offering multiple deposit payment options allows customers to choose the option that best suits their needs.
By giving customers the ability to purchase items with split payments or installment plans, you can make sure that they don't feel overwhelmed financially or uncomfortable about spending too much money in one go.

Allowing customers to make partial payments for high-value items can help you sell more and boost your revenue. 
Partial payments can help support loyalty and encourages customers to purchase more of your products or services.

When customers can pay only a small deposit upfront and spread out the remaining payments over time, this increases the likelihood that they will complete the transaction and higher conversion.
If customers like the payment options you offer, they are much more likely to return and buy from your store again. They're also more likely to recommend you to their friends and family.
Customer Retention and Loyalty
Providing flexible payment solutions gives customers peace of mind when shopping on your website. It makes them feel as though their money is being handled safely and securely.
Allow only Deposit Payments
You can set your WooCommerce store so that only deposits are allowed when purchasing an item, which could be useful if you're selling all high-priced items and want assurance that each sale will go through smoothly.
Set automatic and manual notifications to customers to pay the remaining amount
This Deposit Reminder option can remind customers of upcoming invoices and make sure that payments are on time. By setting up this automated system, businesses can save time by not having to send out payment reminders manually. Furthermore, sending out reminders gives customers more notice so they can plan ahead for making their payments in full and on schedule. You also have a manual option as well to send notifcations anytime.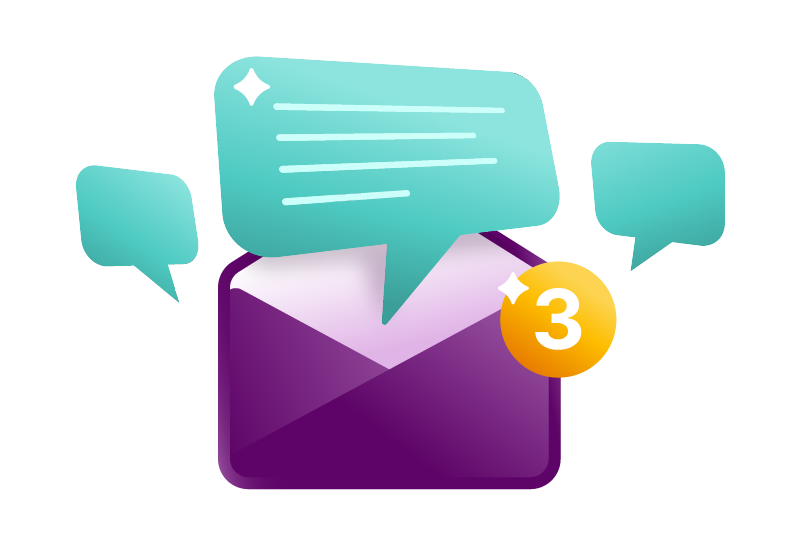 Allow Email notifications for both users and admin.
Allowing admin notifications to inform your entire team on deposit order details or customer notifications so they can better manage the store's operations. All you need to do is select which notifications should be sent out automatically.
Use a Fixed Payment Gateway
You can set which Gateway you would like to use for your deposit orders. This method can be easily setup and could help prevent potential fraud by only allowing a particular gateway.
Predefined Style for Radio Boxes

The Ability to Sort Reports

Payment Email Notifications

Set to Allow Only Deposit for Products

Cancel Due Order(s) after a certain days of order placed

Change Order Status When Deposits Are Completed
Allow Fixed/Percentage For Product Deposit

2 Modes for Adding Products Into Cart

Enable/Disable Tooltip on Cart & Checkout page

Edit All Texts & Labels From Settings
With limited inventory due to COVID, this Plug In allowed us to collect a deposit on items that are on backorder. Works great, easy to install and control.
⭐️⭐️⭐️⭐️⭐️
@scotts133
I am very happy with my purchase of the Deposit plugin.Got prompt responses to my issues and resolved them immediately.
⭐️⭐️⭐️⭐️⭐️
@mariumk
I was looking at some simple options to put a small deposit amount on orders. This worked perfectly, and I purchased the Pro version to get added features.
⭐️⭐️⭐️⭐️⭐️
@lakesideweb
It´s just doing what it should do. Very easy to configure and manage. Works great with Wooocommerce.
⭐️⭐️⭐️⭐️⭐️
@mopi67
Excellent support and response. Very good plugin. Is what i needed
⭐️⭐️⭐️⭐️⭐️
@pulsocreativo
Select Your Plan & Get Started
We are dedicated to providing excellent support and would love to hear from you.