Like this article? Spread the word
Improving WooCommerce Functionality With Plugins
It is improving WooCommerce Functionality With Plugins! WordPress is the most popular and widely used CMS platform in the world. So, there's a good chance if you have a website, it's built on WordPress. WooCommerce is a free eCommerce plugin that is built for WordPress. Most likely, if you have or want an eCommerce site, it will run best on WooCommerce.
However, while WooCommerce is excellent at handling the basics out of the box, there are many ways to improve it. Your web developer will probably do this with plugins; here's what you need to know.
What Is a Plugin?
The best way to think about web platforms like WordPress is that they're digital shelving units. All the content on your site, including the themes you use, images, articles, and plugins like WooCommerce, are like objects you store on those shelves.
With WordPress Plugins, it is best to think of them as tools within a toolbox! Each device has its purpose and provides your WordPress site with greater functionality and increased ability.
Some plugins are standalone, like a standard wrench. But others are designed to be an add-on to another plugin, like new sockets to a socket wrench. The more sockets available to use, the more the twist is capable of. This same idea applies to add-on plugins.
Some plugins, like WooCommerce, are free, others cost money, and some are sold on a subscription basis.
Plugins can let you use different payment processors, options to change your store's appearance, security upgrades, and more. Let's look at some of the better WooCommerce and WordPress plugins and what they do.
Best WordPress and WooCommerce Plugins in 2021
Plugins for WordPress and WooCommerce can make your site do nearly anything. You can even have custom plugins programmed to do things you can't find anywhere else. This makes the system almost infinitely flexible and extensible. But we can't list all the plugins out there, so here are some of the best:
If you want your store and products to appear when someone clicks "shop" on the Google menu, this plugin will let you do it. It's designed to plug your site into the feed, so your products will always be up to date.
https://woocommerce.com/products/google-product-feed/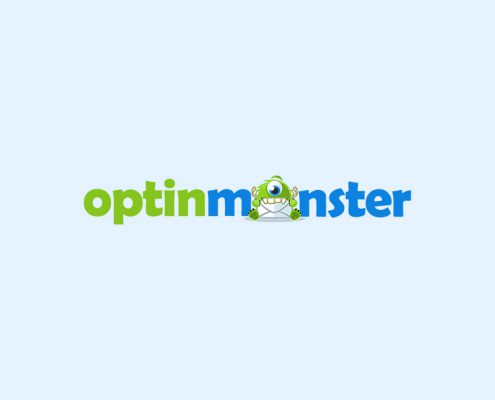 Email marketing is one of your best marketing tools if you're in eCommerce. OptinMonster makes it easy to build your email list faster, so you can reach more people with your newsletters and promotions.
Metrics and traffic stats are critical to your planning and to measure your marketing success. MonsterInsights is a WooCommerce plugin that integrates your store with Google Analytics, so you can easily view and drill down on the most relevant stats.
https://www.monsterinsights.com/
AISEO, or All in One SEO, is an SEO plugin explicitly built for WooCommerce. Even if you're running another SEO plugin like Yoast (also brilliant!), this integrates better with the eCommerce part of your site to get better results.
SeedProd is a plugin that's made to build landing forms. All the internet marketing research shows that sending traffic to a landing page specific to their search is much more likely to convert. So, create specific promotions, add landing pages, and funnel prospects through the sales process faster and with better conversions.
PushEngage is another intelligent marketing plugin for WooCommerce. This one sends push notifications to your users so they always know what's on sale on your site. Quick and easy to set up and use, a great way to keep your customers engaged and coming back to your site.
The native WordPress site search function is okay, but when you're talking about eCommerce, okay is not good enough. SearchWP is an advanced search plugin that will help your customers find the right products quickly and easily.
Affiliate programs are one of the best ways to market any website, hands down. Easy Affiliates makes it simple to set up and automate an affiliate program for your site to get a horde of people selling it for a small commission. It's the ultimate marketing machine!
A plugin that allows you to take pre-orders for products on your WooCommerce sites. Great for products that are still in development, books that you will publish soon, or early registration for courses or seminars.
https://brightplugins.com/woocommerce-preorder-plugin-review/
Deposits for WooCommerce is a clever plugin that processes partial payments for purchases. Perfect for sites that sell custom items, where you want to get a deposit before making the order.
https://brightplugins.com/deposits-for-woocommerce/
A quick and easy way to set the minimum and maximum order quantities for any product in your store. Great for enforcing top per-customer orders when you're having a sale or ensuring that customers meet your minimum order requirements.
https://brightplugins.com/min-max-quantities-for-woocommerce-review/
Choosing Plugins for Your WooCommerce Store
Chances are, you saw at least a few plugins in the list we mentioned that you thought were exciting. But it can be hard to figure out which plugins you need. There are thousands of WordPress and WooCommerce plugins out there, and some are great, but others are useless or even dangerous. There are a few ways to figure out what kind of plugins you need:
Visit other websites, and look at features you love but don't currently offer – search for plugins that provide those features.
Consider if you want to start offering different types of shipping – most big shipping companies have plugins or integrations for WooCommerce, and there are third-party options.
Evaluate the security of your site – WordPress is the most popular platform in the world, but it's also the most hacked!
List the selling and marketing tools you want to offer – coupons, affiliate programs, Google Product Feed, and other marketing tools that can help get more traffic to your site and help you make more sales.
Evaluate your SEO, and if your site is underperforming, consider adding more SEO plugins.
Consider adding plugins that integrate social sharing or allow people to sign up and review or comment on products.
Use a plugin like Acy Mailing to automatically subscribe new users to your newsletter (but be sure to activate the opt-in feature!)
There are plugins for everything from abandoned cart management to remarketing. You can add a helpdesk ticket system, add movies to your products, and more. If anything, there are almost too many options! It's hard not to be like a kid in a candy store when you see all the possibilities!
WooCommerce Plugin Maintenance
Once you've chosen your WooCommerce plugins, installed them, and set them up, there's still some work to be done.
The WordPress platform periodically has updates that fix security and functionality bugs, and those usually require you to update your plugins too. Usually, there's nothing much to that except to click the update button, but a little more is sometimes needed.
In some cases, you might have to change how an API is entered, or you might find a conflict between two plugins. Sometimes, plugins become obsolete or deprecated, and you can't get an updated version. In that case, you might have to find a new plugin to do the same thing.
It's essential to do regular maintenance on the backend of your WooCommerce and WordPress configuration, so everything keeps working the way it should.
Plugin Problems
Sometimes, a plugin doesn't work how you expect it to, or you can't figure it out on your own. Most plugin developers offer support via a help ticket or support forum, so you can usually ask for advice and assistance. Of course, you need some technical knowledge to fix some of these problems, so you might need a little help to implement their advice!
Hire a WordPress Expert
Suppose you're reading this and love extending WooCommerce functionality but not the practicalities of making it all work. In that case, you might consider hiring a WooCommerce expert to help. BrightPlugins are WooCommerce plugin specialists who develop, support and maintain WooCommerce plugins that will increase your site's functionality. Contact us to discuss your WooCommerce needs and find out how our plugins can improve your site!
We are Bright Plugins
Bright Plugins team is made up of full-stack developers who have been certified in WordPress and WooCommerce. We provide best-in-class plugins for store owners, agencies, and professionals.
Pre-Orders

for

Woocommerce
4 Models
Get Presales
in a Comprehensive way
In today's fast-paced digital era, the internet connects people from all corners of the globe. With the world becoming more interconnected, businesses must recognize the importance of catering to diverse…