Like this article? Spread the word
6 Best Menu Plugins for WordPress 2022
Read 6 Best Menu Plugins for WordPress 2022. Easy to use, fluid navigation is a vital component of a good website. A well-constructed menu can be the difference between a poorly performing site and one that moves its traffic smoothly through its content ecosystem.
SUPERFLY

UBERMENU

WG MEGA MENU PRO

MEGA MAIN MENU

GROOVY MEGA MENU

HERO MENU
Superfly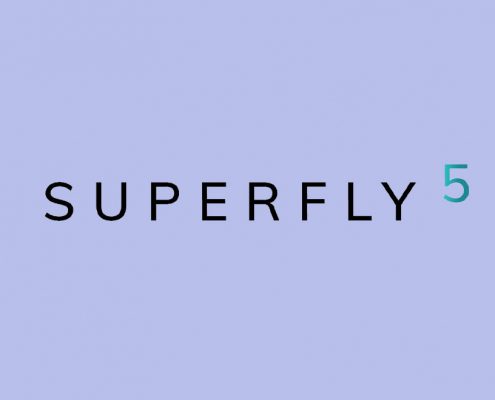 Superfly has all the standard functionality you need in a menu plugin, with some interesting visual features for interest. As far as navigation goes, Superfly is particularly helpful for space management and design construction.
The plugin allows you to embed a menu icon on your website. While this isn't a unique feature, that menu can be structured in exciting ways to make the most of your design space. The menu icon can be configured to display a dropdown menu when an end-user moves their cursor over it.
Depending on where the icon is embedded, this dropdown menu can run straight down or at a diagonal angle. The latter option is handy for corner menus that might otherwise appear too crowded.
Flyout panels for additional horizontal displays
Menus respond well to mobile devices
Flexible design layout features
Interesting angles for dropdown menus
UberMenu
[Image source: https://s3.envato.com/files/100231925/01_UberMenu_3.png]
UberMenu is a fantastic plugin for website owners with a little less experience. The learning curve is relatively low. The plugin's popularity is a good indicator of how accessible it is to newer users. While UberMenu's 4.68-star rating is consistent with its user-friendly features, it won't limit more experienced designers.
One of the plugin's best assets is its dynamic menu. Content-heavy sites can be a challenge to maintain, especially when you have to manually update your menus with every new blog post or update. UberMenu offers a dynamic menu option, which will automatically update its dropdown menus with new content when it's added.
This can reduce the navigation and administrative issues that busy blogs run into. Other fantastic UberMenu features include:
Dropdown image menus for more media options
More format options for image and text displays
Good display on small mobile devices
WG Mega Menu Pro
Sometimes you need a plugin you can install and forget about. For website owners who want to remove as much work from their navigation setup as possible, WP Mega Menu Pro is an excellent option.
The plugin offers 14 menu styles and formats, all of which can be used as presets or customized further. This plug-and-play capability is helpful to newer designers and more experienced ones who want to dedicate resources to other areas of a website.
Even then, WP Mega Menu Pro has enough features to accommodate a more hands-on approach. The aptly named mega menus you can install offer various display options, from hyperlinked text to images and linked icons.
The added visual formats are particularly valuable to media-heavy websites, e-commerce sites, and product pages. On the backend, more media formats create more metadata through alt text, boosting SEO rankings organically.
Preset options for plug-and-play capability
Easy learning curve
Media formats to help with SEO ranking
Media features for dropdown menus
Mega Main Menu
[Image source: https://s3.envato.com/files/78961679/mega_main_menu_wp_plugin_screenshot-10.jpg]
Mega Main Menu is one of the bestselling menu plugins, thanks to its range of customizable display features. Users are given access to 10 dropdown styles, which can be edited in several ways. You can embed images like icons and logos on the menu itself – an excellent branding tool for media-conscious sites.
The dropdown menu text is available in different formats and font sizes to help with design continuity. You can also customize the menu's appearance with various colors and add multiple columns for better navigation.
If that wasn't visually appealing enough, Mega Main Menu also lets you add animation styles to your dropdown menu. All these features, when used well, can create a fluid, positive experience for your site visitors. They also help your menus align to your overall brand identity, perfect for e-commerce stores.
Ten menus presets
Animation styles
Range of available colors
Multi-column display
Groovy Mega Menu
[Image source: https://s3.envato.com/files/332056416/Scr4.jpg]
When it comes to WordPress integration, it's hard to find a better plugin than Groovy Mega Menu. The plugin is compatible with most WordPress themes and integrates well with page-building plugins like Elementor and Divi Builder.
This level of integration is excellent for semi-pro and professional designers who need to make sure their plugins interact well with each other. That said, it still offers fantastic benefits for users who just need to create a good navigation menu quickly.
Groovy Mega Menu offers an entire library of presets to help you quickly construct your menus. In that sense, it works well as a plug-and-play plugin but is still designed for more high-end coding should the need arise. This plugin is easy to use for those who value simplicity and a low-effort tool for those who need to manage a long list of plugins on the same site.
Excellent integration with page-building plugins
Interacts well with most WordPress themes
Easy to configure
Offers an extensive list of settings and configuration options
Hero Menu
[Image source: https://s3.envato.com/files/122331541/02_DemoSettings.jpg]
Hero Menu is an excellent plugin if you want to transform your navigation area with some choice features quickly. Thanks to an intuitive drag-and-drop editor, Hero Menu is particularly valuable if you don't want to spend hours configuring it. If you aren't yet comfortable configuring your plugins manually, Hero Menu may be the best way to go for navigation
The plugin has all the standard features you'd expect: presets, a diverse color range, text formatting, multi-level dropdown options, etc. It offers some interesting visual settings that allow you to display the feature image of a blog post in the menu itself.
Hero Menu also works as a lead generation tool. It can be set up to include a contact form directly in the dropdown menu and display a Google Map.
Drag-and-drop menu editor
Over 60 color options
Background image capabilities
Displays featured image
Embed contact forms and Google Maps
We are Bright Plugins
Bright Plugins team is made up of full-stack developers who have been certified in WordPress and WooCommerce. We provide best-in-class plugins for store owners, agencies, and professionals.
Pre-Orders

for

Woocommerce
4 Models
Get Presales
in a Comprehensive way
In today's fast-paced digital era, the internet connects people from all corners of the globe. With the world becoming more interconnected, businesses must recognize the importance of catering to diverse…