Like this article? Spread the word
An Introduction to Yoast SEO Plugin
If you have a website but are unsure how you will optimize it, SEO services are a great tool, and when used correctly, they can increase the traffic to your website. Here, you will find a beginner's guide to one of the essential SEO tools, the Yoast Plugin, which can help take your website to the next level.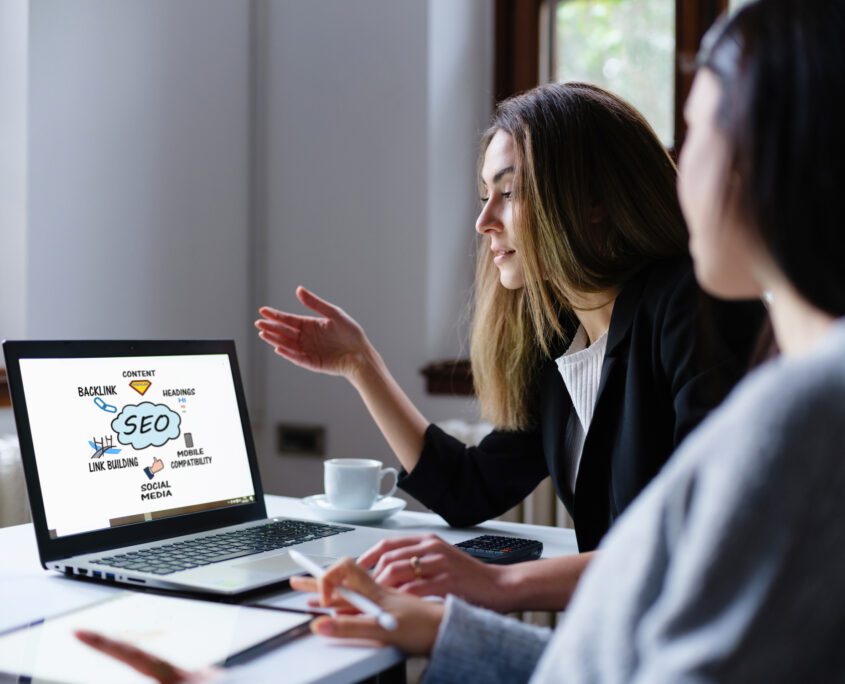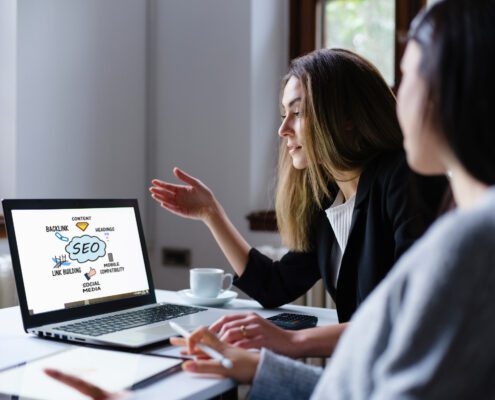 What Is SEO?
SEO stands for search engine optimization, a series of practices used to improve page rankings on Google and other search engines. If you aim to attract more people to visit your website, an SEO service should be a priority in your marketing strategy. 
Yoast SEO helps you achieve this by addressing technical issues in your site's pages. This plugin also gives you valuable feedback on the content that you post and lets you know what areas you can improve on to improve your overall rankings. This introductory guide covers some Yoast SEO basics and its setup process.
Are You an Organization or an Individual?
When configuring Yoast, you will be asked to reveal whether the site will stem from personal information or represent an organization. This information is essential, as the plugin sends it to Google's Knowledge Graph. A Knowledge Graph, if you are unfamiliar with it, is the information usually displayed on the right-hand side of the results shown whenever you search for a person or company. It makes filling all the fields necessary to equip Google with the information they need and better your odds of a Knowledge Graph.
Isolated Features
You can toggle Yoast quite a bit, but the plugin already has a configuration setup that configures the plugin's general settings correctly to match your website. This is a handy characteristic that helps you tackle more technical SEO. In addition, this feature gives you the leeway to focus on other more critical aspects of your website, such as its content. If you are curious as to what the plugin handles in the background, they include:
Producing structured data for your website's pages, making it easier for Google to comprehend them better.

Creating what is known as an XML sitemap, which search engines use to find and index all pages of your website.

The premium version of Yoast SEO helps your site steer clear of dead ends by automatically generating redirects if you delete or move content.
The plugin contains many more hidden features, but its SEO service lays the groundwork for such bots, making it easier for search engines to locate and make sense of your content.
How to Use the Yoast SEO Meta Box or Sidebar
This SEO service's red, green, and orange bullets aid you in figuring out the SEO viability of your content. In the past, these color codes were only found in the meta box or just below the post editor. Recently, if you are using the WordPress Block Editor, you can find these codes next to your content. If you are utilizing the block editor and are having trouble locating them, you can quickly get access by tapping on the Yoast SEO sidebar icon.
 There are four important elements that you will encounter when using the Yoast SEO meta box and its sidebar, namely:
The Google preview

The Readability analysis

The SEO analysis

The focus keyphrase
Let's dive into what each of them means.
The Focus Keyphrase
This is a field in the SEO's sidebar. It allows you to input a phrase that you would like that specific page or post to rank for purposes of the search engine. You have the flexibility to input this keyphrase at your convenience. Still, please add it immediately as it reminds you to keep your content focused on your chosen topic. You have the leeway to select the keyphrase post by post, but it would help if you researched keywords first if you are more serious about your rankings.
The Yoast premium package also allows you to select synonyms and related key phrases, which is a great way to upgrade your SEO copywriting. In today's crowded digital space, you will need to create user-focused and top-quality content to rank highly due to the competitive market.
The Readability Analysis
Below the focus keyphrase field, you'll find the Readability analysis. It is advisable to look at this tab once you have written the initial copy of your page or post, and it indicates a green, orange or red bullet based on the readability of your content. The plugin automatically checks several points, like the use of transitional words or repetitive sentences. You can therefore open the tab to see the scores on the individual assessments to figure out areas you can improve.
 If you get a green check, the content is optimal in that field. If you get red or orange, it shows that you can improve on the highlighted area based on the instructions. When you see an eye icon, you should click on it as it will show you some parts of the text that may still need revision.
SEO Analysis
 Once you have gone through the readability of your written content, you should follow this by checking the SEO viability. The plugin will check the focus keyphrase you added earlier in this step. The SEO analysis aims to check how well the content is optimized to ensure that it ranks highly for the selected keyphrase. If you get orange or red bullets during this process, then it means that you should have a peek at the feedback provided to attempt to improve on those areas.
 Keep in mind that not every bullet has to turn green before you can post that page or content to rank through the optimization process. It may seem obvious that a green label means your content will rank higher, but this is not always the case. It does not guarantee that the uploaded content will rank, and it is better to prioritize keyword research and the site's structure before these green bullets.
Google's Preview
 Aside from analyzing your content, Yoast SEO provides a snippet or preview that you can edit. You can find it in the SEO tab.
The Google preview is handy as it shows how the plugin will display your page in search engines like Google. While you are in the Google preview, you can tweak the SEO title as well as the meta description. You should always try to draft a meta description and title that will resonate with what people are researching. However, Google does not guarantee that it will display your meta description. In the result pages, a better meta description increases its chances of being displayed.
The Yoast Dashboard
 As a beginner, the dashboard can be a bit advanced to navigate. However, it gives you much more options that you can use to maximize your SEO. Many plugins' settings are within reach in the dashboard, even though there is no need to change them. This is especially true for individuals new to Yoast, but we'll take a brief look at one option to give you an idea.
The Search Appearance
 If you go to the search appearance bar on the left side of the WordPress dashboard, it will give you options for changing how your site looks in search engines. You can also tweak how the plugin sets up meta descriptions and titles that you come up with.
Conclusion
Whether you have a personal or professional website, it can be difficult to navigate the many plugins in WordPress. Bright Plugins specializes in creating great plugins for WooCommerce – you can preorder ours here. For more about our digital marketing options, head to Bright Vessel; for our hosting plans, don't miss Bright Hosting!
Pre-Orders

for

Woocommerce
4 Models
Get Presales
in a Comprehensive way
In today's fast-paced digital era, the internet connects people from all corners of the globe. With the world becoming more interconnected, businesses must recognize the importance of catering to diverse…