Like this article? Spread the word
Top WordPress Popup Plugins in 2021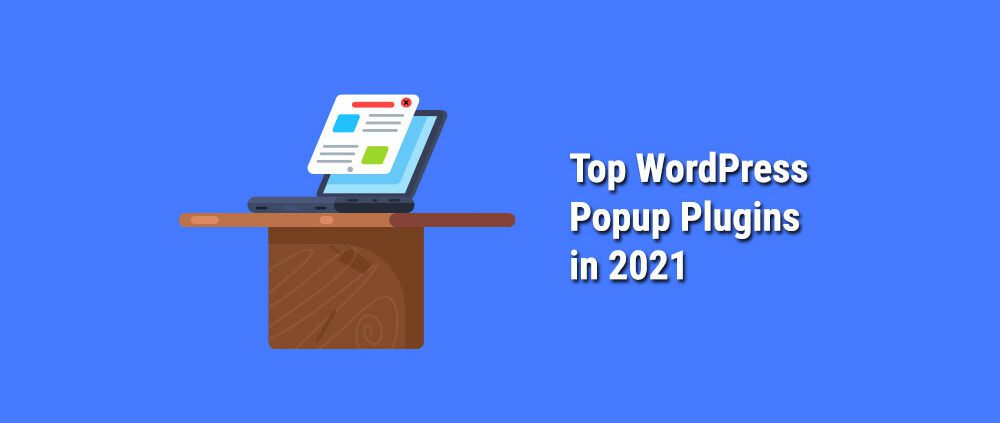 Top WordPress Popup Plugins in 2021! WordPress is a hugely versatile platform upon which to build your website. When integrated with WooCommerce, the potential for converting leads into sales is immense, which is why at Bright Vessel, we've built over ???? e-commerce sites on WordPress.=
In this Top WordPress Popup Plugins in 2021
NinjaPopups

Getsitecontrol

ElementorPro

GreenPopUps

Bloom
One of the biggest innovations in recent years is the popup.  These handy intrusions can introduce special offers, offer assistance, solicit customers' feedback, and add newcomers to your emailing lists.
Aren't Pop-Ups Just an Irritant?
The best popups offer value and minimize the interruption of the customer's browsing experience without slowing down the site's functionality.
Bad popups can be an irritant and could even cause people to flee your site. However, well-constructed ones can constitute a secret weapon in your sales and marketing armory.
WordPress has a host of popup-creating plugins that allow you to integrate this most prevalent of tools. We've scanned what's available in 2021.
Here are our top five popup builder plugins:
Launched in 2012, this popup builder has gone from strength to strength. NinjaPopups offers more than 65 themed templates for speedy integration.
Alternatively, using an intuitive drag-and-drop interface, build your own from scratch, then customize everything from colors to button size. You can find this plugin here.
NinjaPopups scores highly for email integration, working alongside 22 top email plugins, including Mailchimp, SendFresh, and FreshMail.
Their popups are just as effective on mobile devices as they are on desktops, so you won't lose those valuable leads through user frustration.
The high customizability of this plugin, its pedigree, plus a low regular license fee of just $24, makes this a market leader.
Getsitecontrol gives you the control of a supervillain, with a dashboard that holds all your widgets in one place. You can specify when they are triggered, on which pages and sites, according to a sophisticated range of user behavior. You can find this plugin here.
Bundled in, you'll get a host of features, including template galleries, a CSS editor, A/B testing, and audience segmentation.
Rates are tiered from as low as $8 per month (for 10,000 monthly widget views), but even the pro version won't set you back more than $20.
Integrations include Google Analytics, Hubspot, AWeber, ConvertKit, and SendGrid.
Like Getsitecontrol, ElementorPro builds popups that are triggered by user interactions. It offers a larger range of possibilities, however, with full customization. You can literally build a popup of any size, shape, design or color, which appears anywhere on the screen and fulfills a huge range of purposes. You can find this plugin here.
Capture leads, grow your email list, make announcements, build login forms, and much more. One great feature is permitting popups to be hidden for logged-in users, meaning that subscribers won't see the popups targeted at newbies.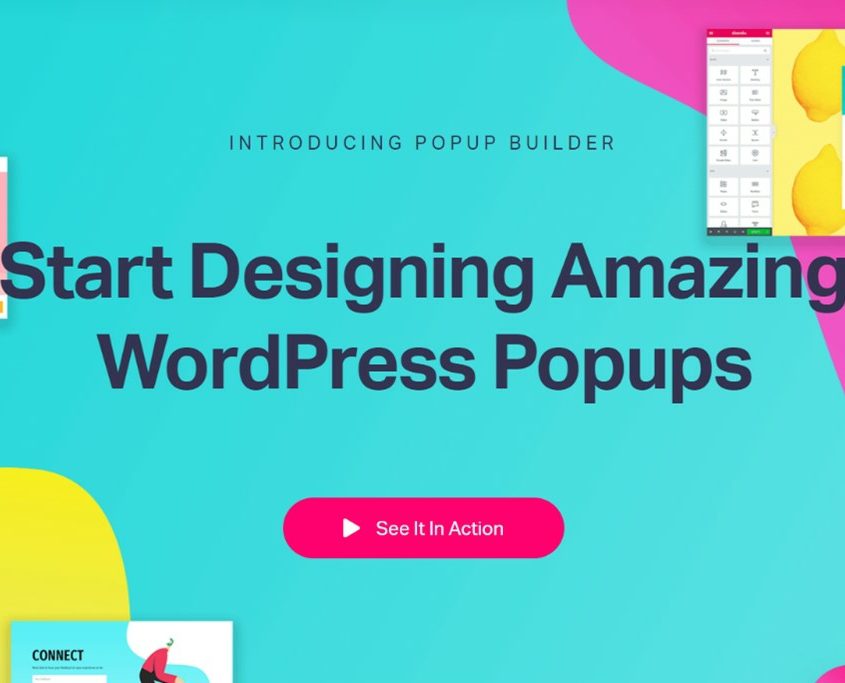 Where ElementorPro earns its keep is the advanced level of targeting it permits. You can target a popup after a specified number of page views or sessions and trigger page inactivity and intent to leave. ElementorPro charges per number of websites you manage. The entry-level package is $49 a year, which works out at a little over $4 a month.
If you don't need so much customizability, but you'd like to get started with popups quickly, GreenPopups (formerly Layered Popups) get you up and running in no time. You can find this plugin here.
With more than 200 templated and 1000 fonts available, you're sure to find something that works with your existing brand, saving you time and energy. Unusual features include the ability to embed popups into inline text so that they are triggered by clicks and mouseovers.
GreenPopups gives you great visual analytics and stats on your popups' performance as well as A/B testing, allowing you to adjust your strategies as soon as problems or opportunities occur. Also, the integration is fantastic, with 61 supported email apps and 17 payment providers.
At just $21 per year, GreenPopups works out as the best value option in our selection.
While the other Popup Plugin creators on this list are great all-rounders, Bloom is a specialist – it offers a bespoke email opt-in plugin generator. You can find this plugin here.
Why is this so important that you'd purchase a specialist plugin?
Because email lists are one of the best ways to convert leads to sales. Once you have a potential customer's email address, given willingly through an opt-in plugin, you can target highly focused drip campaigns to turn that curious visitor into a returning customer or subscriber.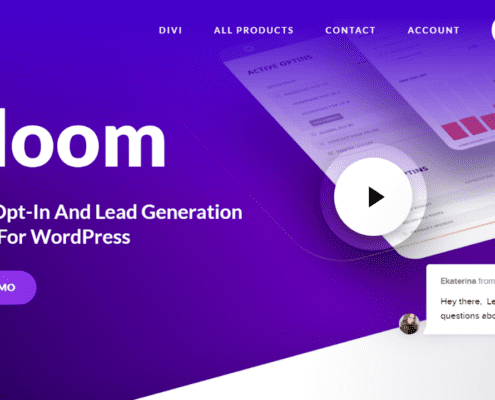 Bloom offers six opt-in mechanism types: automatic popups and fly-ins, inline opt-in forms, below content forms, and unusually, content-unlocking mandatory forms.
Bloom also integrates with sixteen email marketing platforms, so you can take the next step once you've harvested those email addresses. The cost of Bloom is $89 a year or $249 for a lifetime subscription. It may seem a little pricy, but the results speak for themselves.
In Conclusion
We love all the above plugins, and our customers do too, which is why we've integrated them into hundreds of WordPress websites.
Contact BrightVessel today to see how we can help you build popups into your site and convert those visits into sales.
We are Bright Plugins
Bright Plugins team is made up of full-stack developers which have been certified in WordPress and WooCommerce. We provide best-in-class plugins for store owners, agencies, and professionals.
Pre-Orders

for

Woocommerce
4 Models
Get Presales
in a Comprehensive way
In today's fast-paced digital era, the internet connects people from all corners of the globe. With the world becoming more interconnected, businesses must recognize the importance of catering to diverse…