How to Customize WooCommerce Login and Registration Form?
If you're a hard-working entrepreneur online in this day and age, then the odds are high that you rely on WooCommerce. WooCommerce, in a nutshell, is a WordPress e-commerce plug-in that has been gaining a lot of traction for years now. You can take your e-commerce approach to the next level by taking the time to learn how to customize your WooCommerce login and registration form.
Take Advantage of "User Registration"
Do you want to customize your WooCommerce login and beyond? If you do, then it may be time for you to look into the use of a plug-in by the name of User Registration. User Registration, in short, enables people to put together streamlined and efficient site registration and login forms. It's equipped with a drag and drop setup that's a piece of cake to use. If you have no clue about coding, then this interface may do a lot for you. That's because it makes managing all sorts of tweaks, realistic and hassle-free for users.
Taking advantage of this plug-in isn't hard. Install it. Voila! You're ready to get moving in the right direction.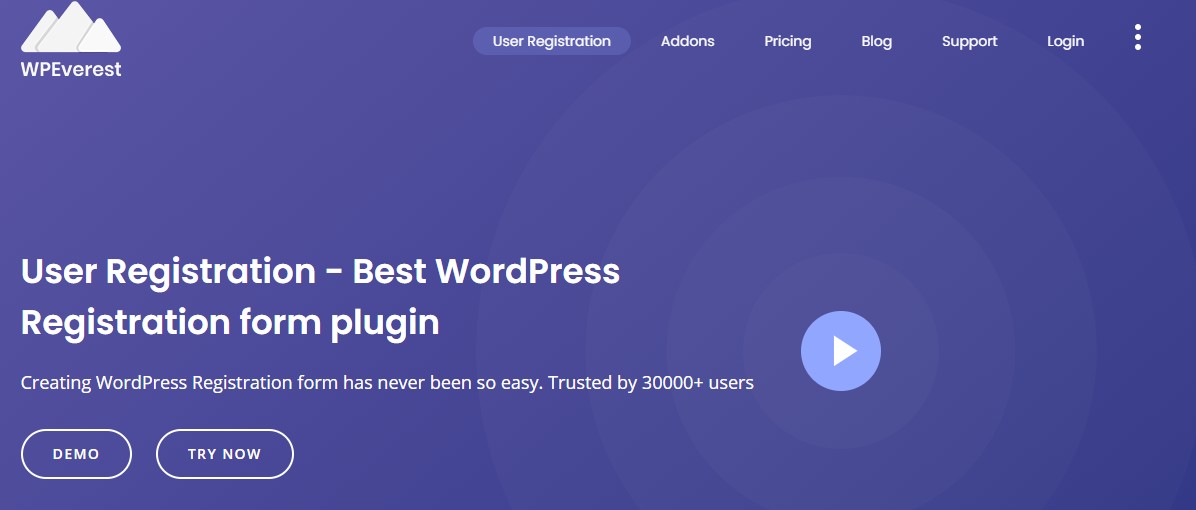 https://wpeverest.com/wordpress-plugins/user-registration/
Introduce Extra Fields
If you go forward with the previously mentioned plug-in, you can introduce extra fields to accommodate your existing registration form. You can kick things off by establishing a brand new form. Click on "Fields" to manage your shipping and billing field needs.
Switch Out the Standard Form
Once you've set up the fresh new form for registration or login purposes, then you can switch it out with the standard one for WooCommerce. Head to Settings and click on Accounts and Privacy. Go straight to Account Creation. After that, you can tick off the part that asks you whether you want customers to be able to set up accounts on their own. Finally, you can safeguard all of the changes that you've just made.
Head to Settings and click on WooCommerce. This is where you can pick the designated registration form. Tick off "Check this option" to switch out the basic registration and login page. You'll finally be able to see your bespoke registration and login form for WooCommerce.
If you want to view the registration page on its own, go to User Registration to retrieve the shortcode. Copy it.
Show Additional Fields
Once users sign up for brand new accounts, they're sent straight to "My Accounts." Go over to Account Details to look at any extra details associated with your registration or log in pages.
Implement Your WooCommerce Account
If you want to make things even simpler for your valued customers, you can easily and efficiently do so. You can opt to display the bespoke registration form via your checkout page. If you wish to implement your existing WooCommerce account via the checkout, go to Settings and then Accounts and Privacy. Click on Accounts Creation and tick off "allow customers to create accounts during checkout."
Overhaul the Design Approach
User Registration is a plug-in that can be a game-changer for people who want access to registration and login forms 100 percent bespoke. You can take full advantage of something that's known simply as the Style Customizer. This feature has the ability to enable users to update the looks of their registration forms in full. Utilizing it is a walk in the park as well. It has a drag and drops component that enables you to preview things without wasting a second of your precious time.
It can help to purchase Style Customizer. Once you do that, then you can tweak the WooCommerce form that you already have in place. You can even establish a brand new one. After that, hit the button for Form Designer. It highlights a paintbrush that's tough to miss. It's situated on the lower right of any computer screen.
You'll be able to view the customizer panel without any difficulties. This whole thing enables you to tweak a vast range of design components related to registration and login forms. You can make adjustments that relate to buttons, checkboxes, field labels, and form wrappers galore. Note, too, that you can even reap the rewards of spare options suitable for CSS, messages, and titles for sections.
Once you're through with the customization process, save everything without dillydallying. All of your Style Customizer tweaks be instantly implemented into the registration and login form you have with WooCommerce. This can be a major help to people who want to view their tweaks via their Internet shop from locations.
https://wpeverest.com/wordpress-plugins/everest-forms/style-customizer/
Strong Incentives to Customize a WooCommerce Registration Form
If you're like most online entrepreneurs, you have strong incentives to customize your WooCommerce registration form. If you customize WooCommerce login components, you can make things simpler for yourself. You can make things simpler for the customers who wake the time to check out your shop in all of its glory as well.
Are you trying to customize WooCommerce login matters and more? This can be smart for an abundance of pressing reasons. It can help people who have concerns about field choices that are somewhat restricted. The standard login form has sufficient fields for those who want to make accounts in the first place. People who are looking to introduce extra fields, however, aren't able to accomplish that instantly. That's where customization comes in handy.
WooCommerce registration and login forms naturally appear on single pages. If you want them to show up on their own pages, customization can get you on the right track. It can be frustrating to realize that you cannot set up individual pages for registration and login purposes. If you want to move beyond this setback, then it may be time for you to look into coding work.
There are some design restrictions in place. Thankfully, customization can, in many situations, turn them around entirely. If you believe that the sight of your standard registration and login form is the definition of cumbersome and tiring, then customization may be a lifesaver for you. WooCommerce sadly doesn't enable people to individualize these things even for a second. If you find it frustrating not to take full advantage of borders, formats for texts, and colors, then customization may be able to put a huge grin on your face.
Why exactly should you put so much time into your WooCommerce registration and login pages, anyway? Doing this can pave the way for bringing in additional numbers of customers. It can help to give your cherished customers rock-solid incentives. Give them access to interfaces that are simple to make for anyone. Remember, the nuances matter a great deal for any entrepreneurs who want to take their Internet shops to the next level and higher.
Website usability is paramount in this day and age. If you have any reason to suspect that your website isn't user-friendly, then you need to take action as soon as possible, period. Investing in a simple login form can be terrific for usability applications. It can be wise to have a plenitude of login choices on hand to all users. That's because these choices can stop users from feeling overwhelmed. It can pave the way for speedy order completion and supervision.
Call Bright Vessel for more e-commerce assistance.