Like this article? Spread the word
How the CartFlows Plugin Can Increase Conversions
This post explores how companies can gain from increased conversions with CartFlows, a WordPress plugin that dramatically improves user experience.
Most WordPress plugins, such as LifterLMS, include native WooCommerce connections that let you sell courses and memberships. The main issue is that the WooCommerce extension lacks sufficient functionality to keep your potential consumers interested and motivated throughout the checkout process. Consequently, you may see a rise in cart abandonment rates. The experts at Bright Plugins have outlined below how you can achieve increased conversions with CartFlows.
Introducing the CartFlows Plugin
Simply using the WooCommerce extension will not optimize your membership website's checkout process for maximum conversions. Unfortunately, your customers will have the same old internet shopping experience.
The CartFlows plugin allows you to develop and integrate a whole checkout process into your membership website. The plugin enhances the WooCommerce purchasing process by introducing high-converting landing pages that provide extra selling possibilities. You can quickly improve your customers' experience and raise your conversion rate with the CartFlows extension. You'll sell both physical and digital items, as well as create high-converting landing sites that entice potential members to join.
Here is a look at how the CartFlows extension will help your membership site.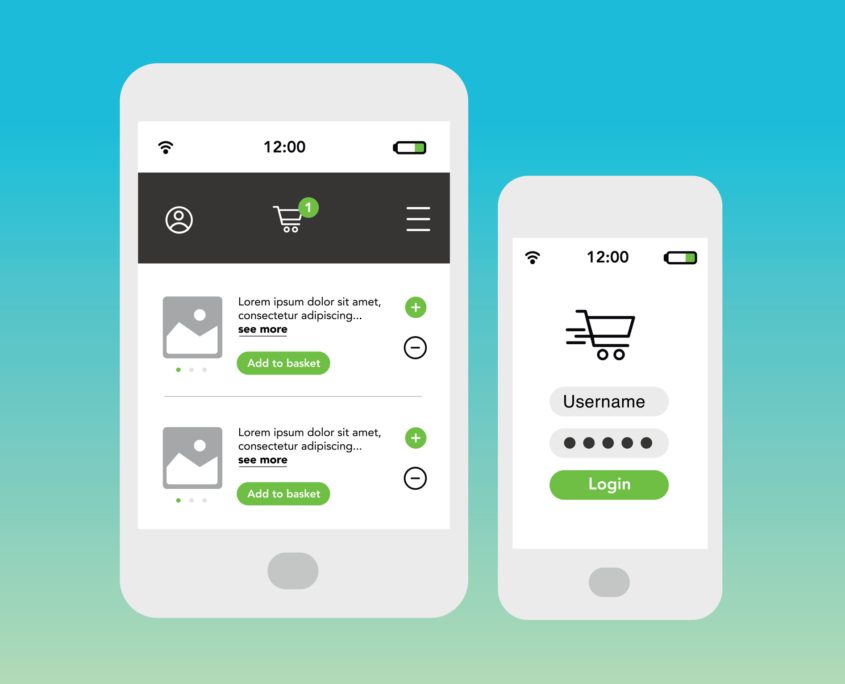 How Will the CartFlows Plugin Increase Your ECommerce Conversions?
If WooCommerce, LifterLMS, and WordPress power your membership site, integrating CartFlows to your subscription tech stack can help you enhance conversion rates. Some of the advantages of adopting CartFlows on your membership site are:
Order Bump
You may increase the revenue you make on every sale by utilizing the order bump approach. An order bump is a method of promoting an add-on during the checkout process. An order bump occurs when you grab some chewing gum at the supermarket checkout counter in real life.
Smart sellers understand this by including an additional offer on the checkout page; they may enhance the amount of money they make from each transaction. That's what CartFlows allows you to accomplish.
You can add an additional product to a customer's order whether you sell course bundles, online courses, training packages, or extended warranties. For instance, if a consumer buys a course, you may offer a related course as the order bump.
You may successfully increase the income from each transaction by encouraging an interested purchaser to spend more dollars on your website.
Frictionless Checkout
CartFlows can help you improve the checkout experience on your membership website so that more consumers become members.
You can personalize your checkout page using CartFlows to make it appear exactly the way you want it. Even though you have complete control over your sites, the plugin's templates only include details that are important to the sale. This means you'll have high-converting landing pages right out of the box, ready to use on your membership website in a matter of minutes.
While placing menu columns at the beginning of the checkout site is feasible, CartFlows advises that you only show the information required to keep potential consumers interested in the process. You may also include user testimonials and reassurances on the checkout pages to urge potential consumers to finish their purchases.
A/B Split Analysis
CartFlows allows you to create various checkout procedures for your subscription site to test your checkout page's efficiency. This helps you determine which form of the checkout procedure is best for conversions for your intended audience.
You may, for example, try out alternative pricing, headlines, offers, and descriptions. After you've finished the A/B analysis, you can use CartFlows' tracking capabilities to discover and apply the checkout procedure that produces the best results.
Down-sells/Upsells
You can also use upselling as a selling approach to increase income after a consumer has made a purchase. The idea is straightforward: it is easier (and less expensive) to sell more things to an existing client than to attract new consumers.
CartFlows allows you to give your consumers a variety of additional offers after making their transactions. Customers will not have to re-type their payment details to complete their transactions when using upsell offers. CartFlows, on the other hand, takes customers to the checkout page, where they can easily confirm their order.
For example, if a consumer purchased a package of courses from your website, you might upsell them a full membership or a one-hour one-on-one conversation. This allows you to present relevant offers to customers and increases your chances of generating more cash from each sale.
Like upselling, CartFlows allows you to create a down-selling approach on your membership site. This is especially effective if a buyer passed up the goods you were upselling because the price was excessively high. So, if they select Skip Offer, you may respond with lower pricing to entice them to buy and keep them inside the sales funnel.
CartFlows is thus ideal for selling one-time deals, cross-selling related items, training courses, and subscriptions.
Templates
CartFlows allows you to design your checkout sites or choose a high-converting template that matches your needs. It also provides a selection of themes with professionally designed multi-step checkout processes. You can also select a template and modify it to create a unique checkout flow.
With the CartFlows extension, you can create fully customizable pages such as checkout, landing, upselling, down-selling, and thank you sites.
You may even select specific pages from the various templates to create your checkout flow. CartFlow gives you greater control over the checkout process and aids with conversion optimization. As a plus, it integrates with all the widespread WordPress page builders, including Gutenberg and Elementor.
Cart Abandonment
Cart abandonment is one of the most worrying issues with online goods sales. According to studies, the typical e-commerce store loses more than 75% of revenues due to cart abandonment. Occasionally, a potential consumer will input their name and email address throughout the checkout process, only to reverse their decision and postpone purchasing the goods midway through the form.
However, using CartFlows, you can utilize the prospect's name and email address to contact them once more with your deal. Your consumer is more likely to return to your site and finish their transaction. That's how you can utilize CartFlows to convert unsure purchasers into paying customers.
Timers
If you notice that clients arrive at your checkout page but then leave, introducing a countdown timer might help you lead their purchasing choice toward completion.
CartFlows allows you to add countdown clocks to your sales sites to create a sense of urgency among your clients. This is a successful method for increasing conversion rates and increasing sales. Consider this: any deal that will not remain permanently will make a customer more inclined to decide in the here and now.
Assistance and Documentation
CartFlows provides help via a Facebook community and a knowledge center. You may launch a ticket and contact the developers if you want technical assistance. If you're going to handle it yourself, the plugin includes comprehensive documentation and video instructions.
CartFlows Plugin Pricing and Plans
CartFlows Pro costs $299 per year and includes a plethora of functionality and an easy-to-use workflow. Given the variety of functionality provided by CartFlows, it is simple to understand why this plugin nearly pays for itself.
For $299 per year, you receive a multi-featured e-commerce extension for your membership website, complete with infinite checkout flows and high-converting checkout pages. For your checkout process, you may use your own design or select from a range of individually configurable CartFlows.
Conclusion
If WooCommerce, LifterLMS, or WordPress power your membership website, we recommend testing out the CartFlows extension to enhance your website's conversion rate and increase earnings. Contact Bright Plugins to find the best e-commerce extension for your membership site.
Pre-Orders

for

Woocommerce
4 Models
Get Presales
in a Comprehensive way
In today's fast-paced digital era, the internet connects people from all corners of the globe. With the world becoming more interconnected, businesses must recognize the importance of catering to diverse…