Bright Vessel is a full WordPress management company. We do not just add the management to our service and put things on auto-pilot like most hosting companies and their so-called management plans. We take full responsibility for the speed, uptime, security, and overall well-being of the over 500 sites we manage.
How does this relate to Bright Plugins? It is simple, we have more experience than your average plugin company because we understand the code we create and how the tools can best work for customers avoiding pitfalls and limited features. Our dedicated plugin team works around the clock servicing our client to ensure they get the best support.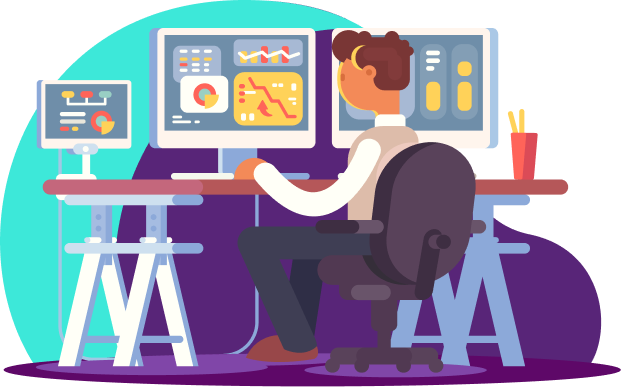 Bright Plugins has a clear mission
We want to provide superior WordPress plugins to website and store owners at a better cost so they work in harmony online.
An efficient system that easily translates to the specific needs of a WooCommerce storefront, our plugin allows.
Product Category Expiration for WooCommerce 2017
Disable Email Notifications for WooCommerce 2017
We need a solution for ourselves and clients who need to disable email notifications when working on their sites. There is very useful, so customers do not get order emails when debugging certain problems. Download it here.
Edit Entries for Gravity Forms 2018
This is a particular need for many users, but there was no free option to do it. We had a client who wanted to correct leads that had the wrong info punched in by the user. So voilà, we created that option which is used by over 7000 users and is now the official add-on for Gravity Forms.
Show Stock Status for WooCommerce 2018
Some themes do not have the option to show stock on a product page. We had to do a fix for a client and made this free plugin so that you can display the stock count on WooCommerce Product pages. You can download it for free at WordPress.org.
Block IP for Gravity Forms 2018
Order Status Control for WooCommerce 2019
We created this plugin because we often see the need to control how the order statuses are set in WooCommerce. So we created this tool and enhanced it over the years with several features. See all new features at WordPress.org.
Bright Plugins was Born 2019
So this is when we got serious about getting into the plugin business and wanted to shift away resources from project work to building more plugins. Why? Well, it is simple, it was a place where we could further our knowledge and craft on WordPress and WooCommerce.
Order Categories for WooCommerce 2019
We built this tool for WooCommerce store owners who need to have their orders sorted into categories. If you have a lot of products and sales this can be particularly useful if you have channel managers needing to review their orders. Download it free at WordPress.org
Free Version of Pre-Orders for WooCommerce 2019
This was the start of our first paid plugin, which helped thousands of WooCommerce store owners who desperately needed stock during the pandemic and still needed to collect payment for those customers willing to wait and be first in line to get their order when it was back in stock. We decided to make a free version first to support these stores and users in the WordPress community. You can download the free version here.
Pre-Orders for WooCommerce Pro 2019
We worked an additional six months on new features for the pro-version and built version #1 of our website. You can purchase the pro version here.
Min/Max Quantities for WooCommerce 2020
Our second Pro Plugin launch was Min/Max Quantities for WooCommerce. This is a great tool if you need to allow store owners to determine both maximum and minimum thresholds and group/multiple amounts for each product, including variations. The pro versions can be purchased here.
Bright Plugins at a glance
An efficient system that easily translates to the specific needs of a WooCommerce storefront, our plugin allows.
10+
Awesome Free and Paid Plugins